Good Cars for Uber and Lyft Drivers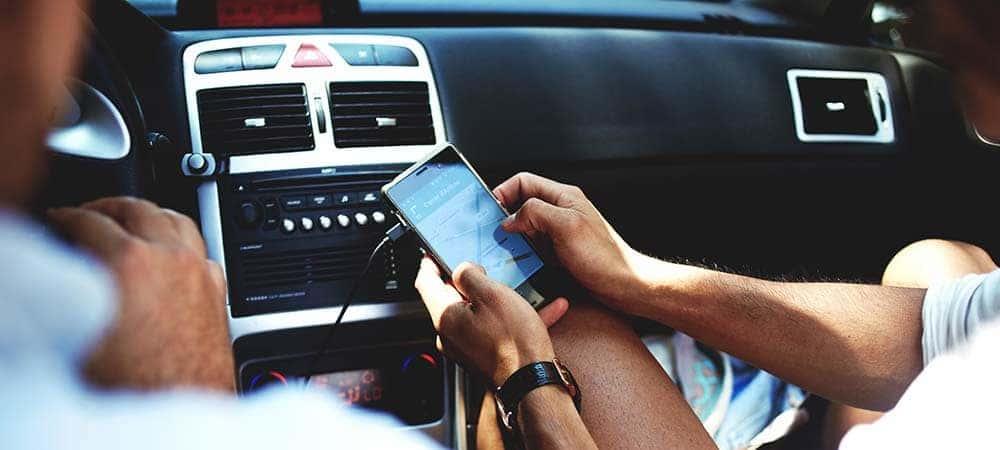 Seattle driving is crazy. If you drive for Uber or Lyft, you already have experience with the congestion near Pike Place, the Seattle Center, or the library. So, which vehicles are best suited for Uber and Lyft driving? Plenty of vehicles fit the bill, but Honda vehicles are particularly well-positioned for city rideshare driving. Learn more about Lyft car requirements and Uber car requirements Seattle drivers can use to navigate the roads, and learn how Honda cars are great for Uber and Lyft drivers, here at Honda of Kirkland.
Uber Car Requirements
In order to give their clients the best possible experience, Uber has very strict requirements on what vehicles are optimal for Seattle driving. This includes important indications on what year cars for uber can be used. Along with Uber minimum car year requirements, others include:
Vehicle must be 10 years old or newer
Vehicle must be a four-door car, truck, or minivan — no full-size commercial vans permitted
Vehicle must have seating and safety belts for four passengers plus the driver
Vehicle must pass a mechanical vehicle inspection
The driver's full name must be on the vehicle's insurance
Driver must pass a background check and driving record check
Vehicle must not have any commercial markings, advertisements, or be a taxi
Vehicle must have a clean title (no salvaged or rebuilt titles allowed)
Before you hit the road, your vehicle also has to pass an inspection and you can head to a local Greenlight Hub or Spot to ensure your vehicle is up to date. An Uber expert will inspect it to see if the vehicle is up to date, and then you will fill out the correct paperwork to be approved.
Lyft Car Requirements
Like Uber, there are specific Lyft requirements for the vehicles and drivers they permit as part of their rideshare service. A major factor is Lyft driver age requirements and other conditions such as:
Driver must be at least 21 years of age
Vehicle must have four doors, seating and safety equipment for four passengers plus the driver, and be model year 2006 or newer
Vehicle must pass a cosmetic and mechanical inspection
Driver must have in-state insurance with their name on the policy
Driver must have in-state driver's license and one full year of US driving experience
The vehicle must have in-state plates with a current vehicle registration
Driver must pass a background check and driving record check
Driver must own a smartphone with the latest iOS or Android operating system installed
Driver must comply with local regulations in their area
Where to Drive an Uber or Lyft in Seattle
If you fit the requirements that come with driving an Uber for Seattle residents, then you may be wondering about some of the best places and times to pick up passengers. The morning and evening rush hour from Monday to Friday between the hours of 6 a.m. and 9 a.m. and 4 p.m. to 7 p.m. are where you will likely see the most volume. You can also find many passengers seeking rides on Friday and Saturday nights from 5 p.m. to 2 a.m. as well as on Saturdays from noon to 5 p.m. These are some of the most popular locations where you can find ride demand:
Capitol Hill
Queen Anne
Fremont
Ballard
Magnolia
South Lake Union
Belltown
Seattle-Tacoma International Airport
Paine Field Airport
Husky Stadium
Centurylink Field
How Do Honda Cars Fit These Requirements?
Given these rather stringent requirements, Redmond drivers have a lot to look for. Plus, if you're driving for Uber or Lyft, you want a good city car — a car that gets great gas mileage. These Honda vehicles can tick off all the necessary boxes quite nicely, and they've got four doors as well.
For drivers who specialize in longer trips, want to make themselves available to families, or those who don't mind taking cargo along for the ride, these larger vehicles are excellent choices:
Explore Safe City Cars for Your Next Rideshare at Honda of Kirkland
Obviously, a quality rideshare experience is one in which safety is paramount. Luckily for Lyft or Uber drivers around Seattle, Honda cars satisfy this requirement. Most Honda vehicles come equipped with Honda Sensing®, a suite of active safety features that ensure city driving is stress-free; plus, most Honda vehicles are made in the U.S., so quality issues are out of the question. So, whether you're dropping off your next guest to a coffee roaster or a restaurant, you'll want your guests to have a good experience, Honda vehicles sure to accommodate. Explore our new vehicles here to upgrade your Uber or Lyft rideshare experience, and contact us today!
---
Related Posts from Your Rideshare Friends
If you appreciate the seamless ride and features that come along with Honda's signature sedan like the Honda Civic, then you can elevate to a sportier option with the new upcoming 2023 Honda Civic Type R. While a 2023 Civic Type R release date has yet to be announced, there are a few exciting tidbits…

Many drivers have opted to upgrade to a more fuel-efficient ride for their Redmond commute, and there's sure to be a new contender at the top of your list with the release of the anticipated new 2024 Honda Prologue EV. This all-electric Honda SUV provides the enhanced fuel savings you're looking for in a sportier…

The Honda CR-V has had stellar consumer popularity over the years. This is due in part to its practical interior, but also the amazing amenities. We'll let you guess which category the new 2022 Honda CR-V falls into, at least for all of us here at Honda of Kirkland. When you are looking to determine whether the…