Good Cars for Uber and Lyft Drivers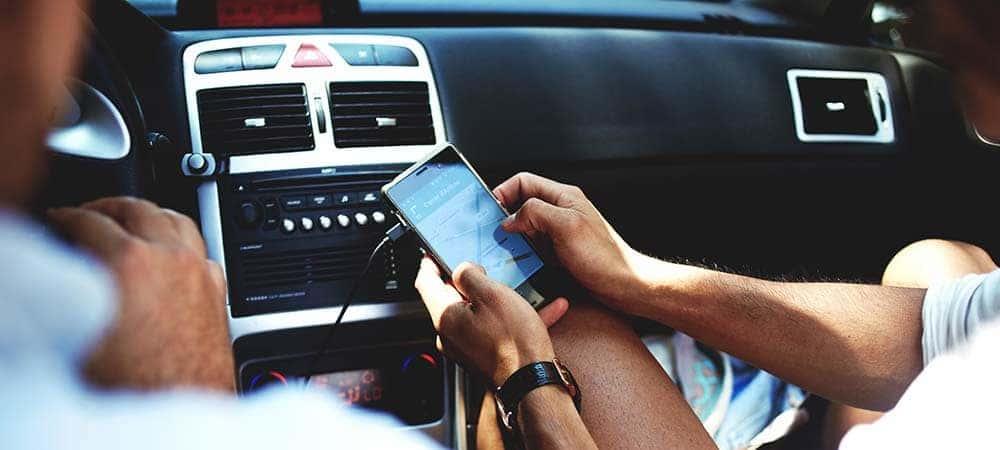 Seattle traffic is crazy. If you drive for Uber or Lyft, you already have experience with the congestion near Pike Place, the Seattle Center, or the library. So, which vehicles are best suited for Uber and Lyft driving? Plenty of vehicles fit the bill, but Honda vehicles are particularly well-positioned for city rideshare driving. Learn more about Uber and Lyft car requirements, and learn how Honda cars are great for Uber and Lyft drivers, here at Honda of Kirkland.
Uber Car Requirements
In order to give their clients the best possible experience, Uber has very strict requirements on what vehicles are optimal for Seattle driving.
Vehicle must be 10 years old or newer
Vehicle must be a four-door car, truck, or minivan – no full-size commercial vans permitted
Vehicle must have seating and safety belts for four passengers plus the driver
Vehicle must pass a mechanical vehicle inspection
The driver's full name must be on the vehicle's insurance
Driver must pass a background check and driving record check
Vehicle must not have any commercial markings, advertisements, or be a taxi
Vehicle must have a clean title (no salvaged or rebuilt titles allowed)
Lyft Car Requirements
Like Uber, Lyft has specific requirements for the vehicles and drivers they permit as part of their rideshare service:
Driver must be at least 21 years of age
Vehicle must have four doors, seating and safety equipment for four passengers plus the driver, and be model year 2006 or newer
Vehicle must pass a cosmetic and mechanical inspection
Driver must have in-state insurance with their name on the policy
Driver must have in-state driver's license and one full year of US driving experience
The vehicle must have in-state plates with a current vehicle registration
Driver must pass a background check and driving record check
Driver must own a smartphone with the latest iOS or Android operating system installed
Driver must comply with local regulations in their area
How Do Honda Cars Fit These Requirements?
Given these rather stringent requirements, Redmond drivers have a lot to look for. Plus, if you're driving for Uber or Lyft, you want a good city car – a car that gets good gas mileage. These Honda vehicles can tick off all the necessary boxes quite nicely, and they've got four doors, as well.
For drivers who specialize in longer trips, want to make themselves available to families, or those who don't mind taking cargo along for the ride, these larger vehicles are excellent choices:
Explore Safe City Cars for Your Next Rideshare at Honda of Kirkland
Obviously, a quality rideshare experience is one in which safety is paramount. Luckily, for Lyft or Uber drivers around Seattle, Honda cars satisfy this requirement. Most Honda vehicles come equipped with Honda Sensing, a suite of active safety features that ensure city driving is stress-free; plus, most Honda vehicles are made in the U.S., so quality issues are out of question. So, whether you're dropping off your next guest to a coffee roaster or a restaurant, you'll want your guest to have a good experience. Honda vehicles surely accommodate. Explore our new vehicles here to upgrade your Uber or Lyft rideshare experience, and contact us today!
---
Related Posts from Your Rideshare Friends
The 2019 Honda Passport specs are impressive enough to make this midsize SUV one of the most desirable on the market. With a starting MSRP of $31,990,****** the base trim Honda Passport 2019 Sport offers a superb driving experience thanks to a 3.5L V6 engine and convenient features like remote engine start. Take a peek…

The Goldilocks of Honda SUVs, the 2019 Honda Passport has a midsize body that feels just right. At its base level, the Honda Passport Sport contains perks like Remote Engine Start and Lane Keep Assist. The benefits of the higher trims include leather-trimmed seats, wireless phone charging, rain-sensing wipers, and more. Stop by Honda of Kirkland to…

Thanks to its noteworthy fuel efficiency, the 2019 Honda Civic remains a favorite among eco-conscious drivers. Whether you spend your time in city traffic or hitting the open highway, the Civic offers impressive fuel economy. Shoppers can pick from five Civic trims, each delivering the power and efficiency Redmond drivers expect. Learn more about the…