Navigating Seattle Traffic: Driving Tips & Tricks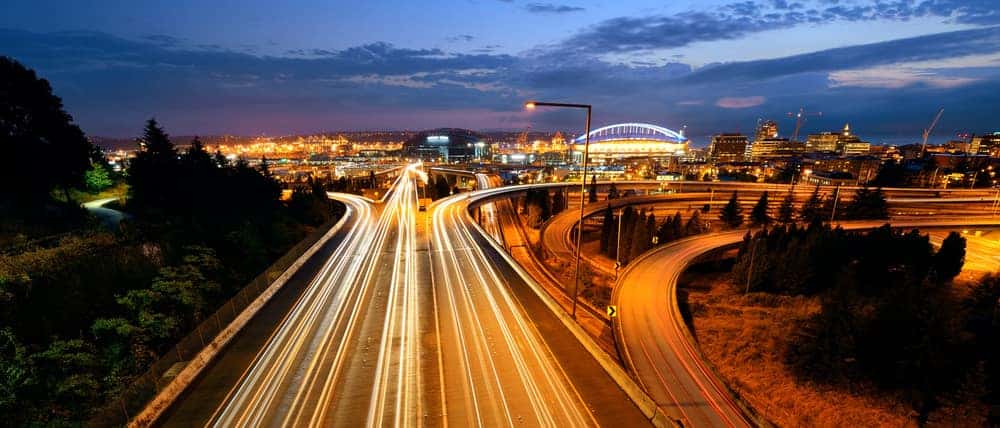 When it comes to driving in Seattle, there's plenty of ways you can make your trip much more efficient, whether you're making your way through the city from Redmond or Woodinville. Drivers looking to know more about Seattle rush hour times, how to navigate to Seattle, or want to know the distance from Kirkland to Seattle, can trust the local automotive experts at Honda of Kirkland to have your back and keep you moving!
Driving in Seattle Tips
No matter if you're a local or new the area, there's plenty to love and see in Seattle. To help you experience the most of it and get you to where you need to be, check out some of our top driving in Seattle tips and tricks below:
Avoid I-5 Seattle Traffic During Rush Hour: If you're a Seattle native or if you've lived here just for a spell, you'll know that I-5 Seattle traffic can get pretty bad — whether you're coming from Kirkland or the surrounding suburbs.
Drive a Smaller Car: In addition to making it easier to park in small spots, driving a smaller car also makes it easier for you to navigate the tight city streets of Seattle. Perform a Y turn, squeeze in and out of lanes, and perform tidy driving maneuvers with less blind spots. Fortunately, small cars like the Honda Civic, Honda Fit, or Honda HR-V can squeeze in and out of congested traffic with aplomb.
Use Navigation Apps: Many new vehicles are offered with advanced navigation systems like the Honda Satellite-Linked Navigation System™, which comes with real-time traffic and weather updates and rerouting guidance. So whether you're looking at fog, rain, or congested I-5 Seattle traffic, you can get ahead of the game by taking the road less traveled.
Commute During Off-Hour Times: Nine-to-five workers don't usually have the option of avoiding the worst of rush hour, but if you work non-traditional hours or have some flexibility in your schedule, then avoid the rush hour altogether by driving into work an hour early and leaving an hour early.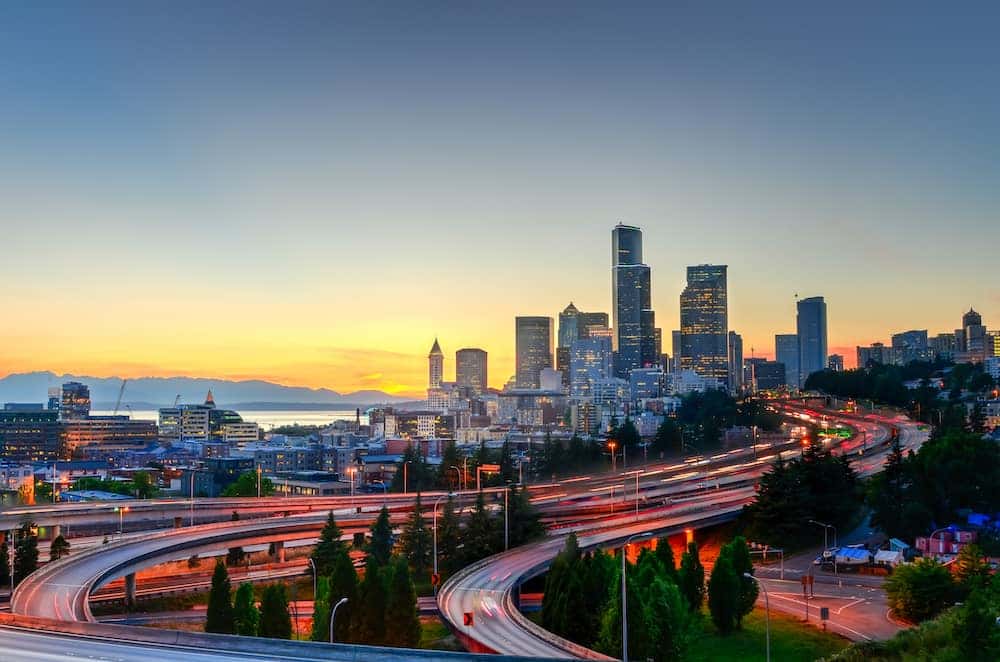 Seattle Rush Hour Times and Traffic Conditions
As in any major city, drivers are always going to have to take into account the fact that traffic congestion varies by time, and Seattle's rush hour times are no exception. Seattle traffic conditions tend to get heavy during the morning and evening commute hours of 6 a.m. to 9 a.m. and around 4 p.m. to 6 p.m. each workday.
Your commute may also likely be affected by the frequent rainy days seen in this area, which can lead to slick roads. The same can also be said of the area's hilly and steep roads, in which you must be careful of your speed as well as the city's narrow streets. And, while you always want to get somewhere efficiently, it's more important to get there safely, so always be sure to slow down in harsher conditions.
How Far is Seattle From Kirkland?
Are you from the area and want to know the best way to navigate to Seattle? Luckily, the distance from Kirkland to Seattle is only 11 miles, which often equates to a roughly 40-minute drive when you take Lake Washington Blvd NE to WA-520 W, and then take Madison St. right into downtown Seattle. If you take into any extra traffic into account on weekdays, you'll be in the city in less than an hour.
Find Your Next Seattle Car at Honda of Kirkland!
Now that you've learned more about driving in Seattle and Seattle's traffic conditions, you can find even more helpful features at Honda of Kirkland such as which cars work well for Uber and Lyft drivers, how you can become a more fuel-efficient driver, and how to parallel park.
If you have any questions, please contact us and speak to a member of our finance team to learn more about our leasing and financing options. Or, if you're ready to explore our city car selection, schedule a test drive today near Seattle and Lynnwood!
---
More From Honda of Kirkland