Navigating Seattle Traffic: Driving Tips & Tricks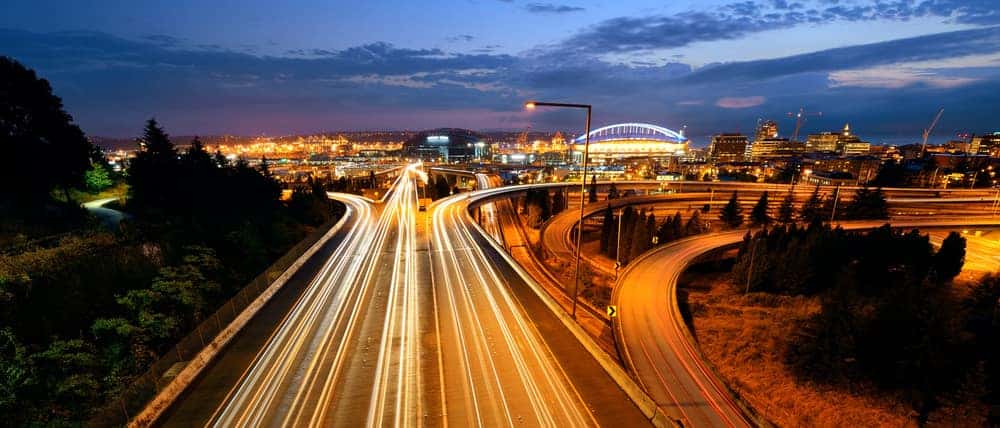 Seattle sure is booming. But with all its growth comes more traffic. If you're interested in finding a better way to navigate the city during rush hour or on hectic weekends, you'll want to rely on Honda of Kirkland's helpful guide. Learn how to navigate Seattle traffic successfully with Honda of Kirkland.
1. Avoid I-5 Seattle Traffic During Rush Hour
If you're a Seattle native or if you've lived here just for a spell, you'll know that I-5 Seattle traffic can get pretty bad – whether you're coming Kirkland or the surrounding suburbs.
2. Drive a Smaller Car
In addition to making it easier to parallel park in small spots, driving a smaller car also makes it easier for you to navigate the tight city streets of Seattle. Perform a Y turn, squeeze in and out of lanes, and perform tidy driving maneuvers with less blind spots. Fortunately, small cars like the Honda Civic, Honda Fit, or Honda HR-V can squeeze in and out of congested traffic with aplomb.
3. Use Navigation Apps
Many new vehicles are offered with advanced navigation systems like the Honda Satellite-Linked Navigation System™, which comes with real-time traffic and weather updates and rerouting guidance. So whether you're looking at fog, rain, or congested I-5 Seattle traffic, you can get ahead of the game by taking the road less traveled.
4. Commute During Off-Hour Times
Nine-to-five workers don't usually have the option of avoiding the worst of rush hour, but if you work non-traditional hours or have some flexibility in your schedule, then avoid the rush hour altogether by driving into work an hour early and leaving and hour early.
Buy Your Next City Car at Honda of Kirkland!
Let Honda of Kirkland be your guide to greater Seattle. We'll give you helpful shopping advice, from helping you compare top models, showing you how to fit a bike in a car, to explaining which cars work well for Uber and Lyft drivers. If you have any questions, please contact us. Or, if you're ready to explore our city car selection, schedule a test drive today!
---
More Tips and Tricks from Honda of Kirkland