Our Reviews
Both Scott and Jay are very honest people and I'd recommended working with them if you're looking for a new or used vehicle. They tell it like it is, they are very informative and the one thing that really stuck with me is that they took their time to explain everything to me which I appreciate. This was by far the best experience I've ever had at a dealership.
My wife and I had already been to 3 dealerships on 2-5-23, got the run around from the other's, and was making my day off seem like a waste of time. We said let's try one more place. As soon as we walked in and met Boun Xinavong, I could already tell this was going in the right direction. Low and behold I'm now the proud new owner of a 2023 Honda Civic sport! Boun was professional and genuine! If you are in the market for a new or used vehicle go to Honda of Kirkland and ask for Boun!
I bought a used car from these guys. The car had a couple of very minor issues and they took care of it with no hastle. Not only did they take care of it....but they went way above and beyond. This is the best I've been treated by any dealership hands down. If you want to buy a car from a dealership that actually cares about your experience with their products and service I HIGHLY recommend Honda of Kirkland. Friendly hard working staff and great products. I would give 5,000 stars if I could.
If you need a new car ask for MJ! I had the best first car buying experience here thanks to MJ. My wife and I were looking to buy the 2023 CR-V and other dealerships either didn't have it in stock or didn't take us serious. MJ took us serious and helped us out with a test drive and sat us down and gave us the whole break down of the car and all the packages. The communication was fast, clear and professional. Price was great based on my research from other dealerships. Thanks again for taking care of us!
We came to look for a car for our son. Polo and Sid were great to work with. They took the time to show us the car and worked with us on the price to fit our budget. Highly recommended!
We had a great experience with them! We got a great deal on a really nice Ridgeline Honda, no quibbling with our offer and they were very professional. However, when we got home, I went to the DMV we found out something was wrong with the title. The manager Tiger fixed it immediately and overnighted everything we needed to go back to the DMV and get properly licensed. These guys are a class act and they did a great job offered a very good price on a lovely vehicle. They have great stock you can't ask for more in a dealership.
Honda of Kirkland was so great and made the buying experience easy and stress free. Thank you to MJ Kim for helping me find the perfect car! If you are looking to buy a new car, see MJ!
I've been car searching for months all over this state and I can say by far that this dealership is the place to go for any car needs. They have a wide variety of car choices that can fit your budget and have an amazing crew that will make you feel right at home. Shout out to M.J Kim for helping me get my first car ever in such an amazing price!
I recommend going to Honda of Kirkland for their Service & Maintenance Department. The staff are always awesome to work with and they don't try to oversell you on unnecessary maintenance and/or supplies. Prices are fair and turnaround time has always been rapid. The waiting area is nice, well lit and they have a business center with desks which was nice. I want to give a special shout-out to Rich in Service, he went above and beyond on a recent visit to help us out. Thank you!
Had a wonderful experience at Honda of Kirkland with Joe LaRosee. We made a lease of Honda CR-V 2023. He provided right and clear information which made it very easy for us to come up with the decision.
Had a wonderful experience at Honda of Kirkland with Joe LaRosee. We made a lease of Honda CR-V 2023. He provided right and clear information which made it very easy for us to come up with the decision. We were comfortable through out the process.
The most pleasant car buying experience at Honda of Kirkland. Thank you, Joe LaRosee for help my friend and me have the best deal and easy/quick process while purchasing new Pilot last Saturday. It took 2 hours only for whole process went through. Amazing!!
My recent experience at Honda of Kirkland is exactly why I will be a Honda customer for life. Beyond the reliability of these cars, they always seem to find staff who are amazing to work with, down to earth, and who care. I had the pleasure of working with Alex, who helped me buy my 2019 Honda HR-V. Alex was incredibly friendly and down to earth, as well as making the process as smooth and easy as possible. I am super happy with my choice, and he was able to work with my trade-in even though it is registered in another state. They were willing to take on that hassle to get me the car I wanted. I also had an amazing experience working with Jay in financing. Jay was also very friendly and personable, listened to my needs, asked me questions, and offered warranty plans only based on my needs and driving habits. He made the process incredibly easy and pain-free. Also, not often do you find another Bengals fan in town :). I visited a couple of other dealerships before going to Honda, and I am not sure I will ever stray again. You have a customer for life!
Today i bought a car at Honda of Kirkland. Scott was quick to respond. He was knowledgeable about the vehicle and was not pushy at all. I would HIGHLY recommend Scott if your in the market. Jay in finance was knowledgeable with numbers. He was patient with me throughout the process, he took care and time to make sure I got the best deal. Again HIGHLY RECOMMEND Scott in sales and Jay in finance.
Scott is sales was very helpful, professional and quick to respond to emails. Jay in finance was friendly, knowledgeable and did what he could to find the best deal. Highly recommend Honda of Kirkland!
I had a great experience trading in my older car for a new CR-V at Honda of Kirkland. This wasn't my first time purchasing a new car, but it was one of the easiest and enjoyable experiences I have had. My salesman Kelvin Dedrick was extremely helpful and knowledgeable. He helped me trade in my old car and buy a new one in a flash. Thank you to Honda of Kirkland for alerting me that the color/car of my choice was in stock and in the lot and thank you Kelvin for your help getting my best deal!
Joe LaRosee is AMAZING! I was able to walk in without an appointment, get immediate help without pressure to buy and walk out with a new car! Joe explained everything along the way and he truly is a team member in the process of trying to help people achieve their car dreams!
Scott from Sales helped me and provided me great customer service. Thank you!
I have purchased two pre-owned vehicles at Honda of Kirkland. Both times the experience has been stellar. One vehicle was an Acura, and the other a Honda. I believe Honda of Kirkland is very thorough in certifying their used Hondas. The car came with about 90K miles, but in excellent condition. I'm extremely pleased with the team at Honda of Kirkland. They are very professional, courteous, respectful and diligent. Having heard horror stories about other dealerships for used cars, I felt compelled to leave a review because this dealership deserves it: they are definitely doing an awesome job with their customers!
I can't thank Joe LaRosee enough. He helped me pick out my dream car and make it affordable. All the staff were so friendly and caring. If you get the chance, ask for Joe and you'll be sure the get the best car for the best price.
I purchased a new CR-V here about a week ago. Cal in sales was amazing with communication and keeping me updated on everything. Jay in financing was very personable and made the process quick. Overall great experience and so happy with my vehicle!
As always, excellent service, ethical, business values, and good people at Honda of Kirkland. I recently bought my fourth Honda, the last three of which have been purchased at the Kirkland Honda. I had the pleasure of working with Scott Mortara and also, Jay Shaver in finance. I was very impressed with Scott's professionalism, assistance in getting a fair deal and education on the car I purchased. The fact that he really cares about his customers is exemplified by all the time he takes. Jay was also an amazing representative of Honda and very supportive and honest. Super impressed - can't recommend Honda of Kirkland and these two enough!
Great staff! We bought our Honda hrv in Hawaii and they didn't give us our key for the wheel lock and they helped us look for it and get them off for us when we couldnt find it! It was in and out! They saved our day!
Bought the Honda accord on new year 2023 … Scott Mortara he helped with my purchase.. good knowledge, have a good deal … thank for your help Scott
I was so comfortable and happy with the service provided by Honda of Kirkland! My salesman kept me informed every step of the way and even held the car for me for 24 hrs so I could get there in a winter storm. Highly recommended. I LOVE my new Fit!!!
Welcome to

Honda of Kirkland

Welcome to Honda of Kirkland — our Seattle-area Honda car dealership offers the full lineup of new Honda cars, hybrids, trucks, and SUVs. The new Honda lineup includes the Honda Accord (Sedan, Hybrid), Civic (Coupe, Sedan, Hatchback), CR-V, Fit, Odyssey, Pilot, HR-V, Passport, and Honda Ridgeline truck. Many of these new Hondas are available with incentives, special lease deals, and new Honda specials. If you are looking for a new Honda car or SUV near Seattle and Renton we invite you to stop by our Honda car dealership and showroom and take a test drive soon.

In addition to our large selection of new Honda models, we also have many used cars and certified Pre-Owned cars near Seattle and Redmond. Used cars, used trucks, and pre-owned SUVs currently in stock include models from a variety of manufacturers as well as many from Honda. We offer a wide array of pre-owned cars and trucks so you are sure to find the perfect used vehicle to fit your budget and your lifestyle at our used Honda dealership. Make sure to check out our pre-owned vehicles under $12,000 for special offers on used cars you won't see at other Kirkland car dealerships. Our vast selection and our commitment to offering a stellar price makes Honda of Kirkland one of the top new and used Honda dealerships in the Seattle area.

Along with great prices on a range of excellent Honda models, you can also find added perks that you won't find at other Kirkland car dealerships. Our sales team is here to breakdown all of your leasing and financing options and can provide details on warranty coverage, insurance choices, and so much more. Plus, you can ensure your next ride stays in great shape for years to come with our expert Honda service center as well as OEM parts and accessories for sale. You'll even find helpful guides on how to best care for your vehicle and save on the maintenance you need most with rotating specials and discounts. Contact us today for more information or stop by our Honda car dealership near Seattle and Redmond.

Contact Us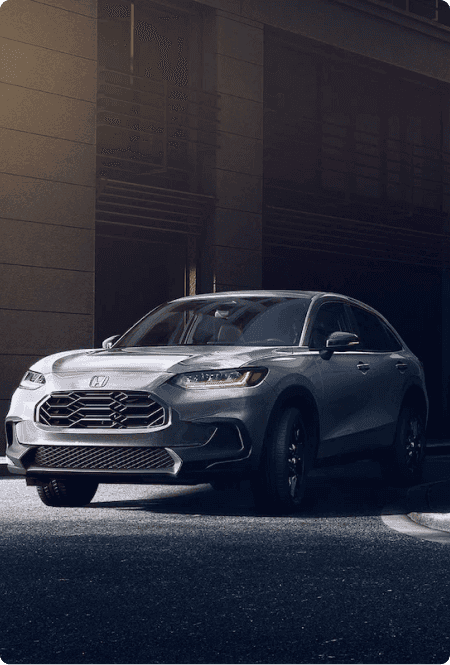 Get Directions
We are located at: 12420 NE 85th St Kirkland, WA 98033