Our Reviews
Joe helped me out from the beginning and was fantastic to work with. Very up front and honest, helped the process go by very smooth. Answered any questions I had and was fast to respond even over email with additional questions. Overall a great experience, highly recommended!
I went to buy a car and it was a great experience thanks to Joe LaRosee. I got answers to all of my questions, he offered options and gave great insights and tips as we are new to the area, so it couldn't have been better. Thank you Joe!!
Joe LaRosee is the man. Helped me quickly secure a new CRV. Was prompt in communication and transparent throughout the entire process. Would definitely recommend Joe to my friends if looking for a Honda! Awesome experience here.
Great car buying experience. Joe Larosse did a great job. Recommend them to anyone!
I had the pleasure of working with Darren who provided excellent customer service! He helped my boyfriend and I look at many vehicles that aligned to my preferences, answered all our questions thoroughly with the utmost courtesy and professionalism, and guided me to the perfect car. I left with my new Mazda that very day! I highly recommend going to see Darren when buying your next vehicle - guy knows his stuff!
Kelvin helped us purchase a Civic. Flawless experience very short & quick. Knowledgeable on all steps and overall very enthusiastic and friendly sales guy! I recommend coming in as they had a great deal! Thanks again Kelvin!
The sales people working there are super kind and helpful.
I had a great experience at Honda of Kirkland when I brought my car for mantainance for the first time. Rich Kim was amazing. He explained everything in detail and with honesty. I have never had such a great experience in any other dealership. Thank you!
I have driven Honda Civics and Accords for most of my life. When my car was in an accident I needed a new car fast. I was in the market for a hybrid and looked at some different hybrids around the area. They were all back ordering cars and had no inventory on the lots. I went to Honda of Kirkland and with the help of our salesman, Scott Mortara, walked away that day with a beautiful new car ordered exactly the way I wanted it. They had a model just like it to test drive and I fell in love with it. Scott was very patient and knowledgeable and was able to help me through all the decisions one makes about options, etc. Our car was delivered on time, even a little early, and was perfect. The financing was easy and quick and we had a good experience with the friendly and knowledgeable finance person. I am a loyal Honda customer and absolutely love my new Honda CRV Hybrid. Very good experience overall from start to finish. Highly recommend this dealership!
Great experience with them, Kelvin was fantastic with all his help and I felt well taken care of and respected.
Jason has got some great customer obsession. Good dealership and great service.
I worked with Sid to purchase the right Honda vehicle for me. He was transparent and honest while we negotiated price. He answered my questions directly and offered a lot of knowledge to help me in my purchasing decision. Overall, it was a great experience.
Thank you Boun and Jay for helping me finance my 2019 Honda Civic! From start to finish, they were super clear and informational so I could confidently walk away from the dealership feeling good about my purchase. They are great professionals that respect your time and will meet your specific needs to find the vehicle you want. If you are anywhere in proximity to the Greater Seattle Area, I would highly recommend commuting to Honda of Kirkland to get what you need.
I had a great experience from the folks at Honda of Kirkland. Cal Scott as well as the other staff at Honda provided excellent customer service. The purchasing process was fast and easy. I highly recommend their service.
I had the best experience when purchasing my Honda Civic EX. Carlos C. Helped me during the whole process and provided amazing feedback for any questions I had. I Would definitely recommend this dealer for any person who is considering buying a Honda. The whole staff was super cordial and friendly. Thank you Kirkland Honda! Will definitely consider this dealer for any future purchases!
I bring my car because was not working But Mike he helped me was really nice and professional he always was very caring when I had my 1 month child. and mike Was super gentle wow he was awesome thank so much mike I recommend Honda on Kirkland
This dealership is by far the best. I've been to many others and none of them are remotely close to Honda of Kirkland. Wr were helped by Jason ,Jay, Eric, and Tiger. They were extremely professional, courteous and customer oriented. If anyone is looking to purchase a new or used vehicle this is the place to go hands down. I would like to end this review by thanking the team who helped my wife and purchase our car.
I leased my 2nd car from salesperson Jacqueline at the Kirkland Location. A few things. Number 1. Jacqueline is a pro's pro. She is the ultimate professional, definitely knows her stuff, and as important, she has the best vibes. She is friendly, professional. has GREAT follow through, and in my humble opinion, went the extra mile to accommodate my needs. If you are looking to connect with a salesperson that does not FEEL like they are trying to sell you a car, but more identify your needs and help you get exactly what you want, PLEASE, do yourself a favor, and look up Jacqueline. In the bigger picture, the whole staff at Honda Kirkland have the best vibes. Super friendly, they treat me like Im part of the family. Shout out also to the finance guy, Justin, who made that part super easy and nice and smooth. Much love and GRATITUDE to all my peeps at HONDA, holla!
I went to various Toyota and Honda dealership in Seattle, Bellevue, Kirkland area and this dealership gave the best price. Kelvin Dedrick was very helpful and provided a great service
Had a great experience when getting my first car ever here at Honda of Kirkland. Joe LaRosee worked closely with me in getting me the best deal possible, and he was very helpful throughout the entire process. So thank you to Honda of Kirkland, especially Joe for helping me get a great deal on my 2022 Accord Hybrid!
Hi My name is Ahmed Ahmed Kelvin Dedrik is awesome very helpful caring I Appreciate having him to help me
I had a excellent experience purchasing a vehicle at Honda Of Kirkland! My sales professional Kelvin was curtious, professional, and very helpful, as well as proficient and honest! The Finace department was fabulous and honest, working with Jay was over the top. Jay really did a awesome job and went above and beyond helping me, and making our purchase seamless, Transparent and enjoyable! Even the GM (Brian) of Honda Of Kirkland was interested in our experience, and he made sure that if We had any concerns or questions, that we were taken care of! We will reccomend Honda Of Kirkland to all our friends and family! Thank you Honda Of Kirkland!
The best experience. Isaac Velazquez was patient, and worked hard to get us a good deal and the vehicle we wanted.
What an incredible experience at Honda of Kirkland. Jag Gagucas was so courteous and helpful. He listened to our needs, worked hard on our behalf, and created an exceptional buying experience for our family. Thank you Honda of Kirkland! We love our new Odyssey and loved working with Jag.
Purchased a used HR-V here. Issac Velazquez was our slaws consultant and he was absolutely AWESOME!! If you're in the Seattle area and looking for a car I recommend Honda of Kirkland and Issac V.
Welcome to

Honda of Kirkland

Welcome to Honda of Kirkland — our Seattle-area Honda car dealership offers the full lineup of new Honda cars, hybrids, trucks, and SUVs. The new Honda lineup includes the Honda Accord (Sedan, Hybrid), Civic (Coupe, Sedan, Hatchback), CR-V, Fit, Odyssey, Pilot, HR-V, Passport, and Honda Ridgeline truck. Many of these new Hondas are available with incentives, special lease deals, and new Honda specials. If you are looking for a new Honda car or SUV near Seattle and Renton we invite you to stop by our Honda car dealership and showroom and take a test drive soon.

In addition to our large selection of new Honda models, we also have many used cars and certified Pre-Owned cars near Seattle and Redmond. Used cars, used trucks, and pre-owned SUVs currently in stock include models from a variety of manufacturers as well as many from Honda. We offer a wide array of pre-owned cars and trucks so you are sure to find the perfect used vehicle to fit your budget and your lifestyle at our used Honda dealership. Make sure to check out our pre-owned vehicles under $12,000 for special offers on used cars you won't see at other Kirkland car dealerships. Our vast selection and our commitment to offering a stellar price makes Honda of Kirkland one of the top new and used Honda dealerships in the Seattle area.

Along with great prices on a range of excellent Honda models, you can also find added perks that you won't find at other Kirkland car dealerships. Our sales team is here to breakdown all of your leasing and financing options and can provide details on warranty coverage, insurance choices, and so much more. Plus, you can ensure your next ride stays in great shape for years to come with our expert Honda service center as well as OEM parts and accessories for sale. You'll even find helpful guides on how to best care for your vehicle and save on the maintenance you need most with rotating specials and discounts. Contact us today for more information or stop by our Honda car dealership near Seattle and Redmond.

Contact Us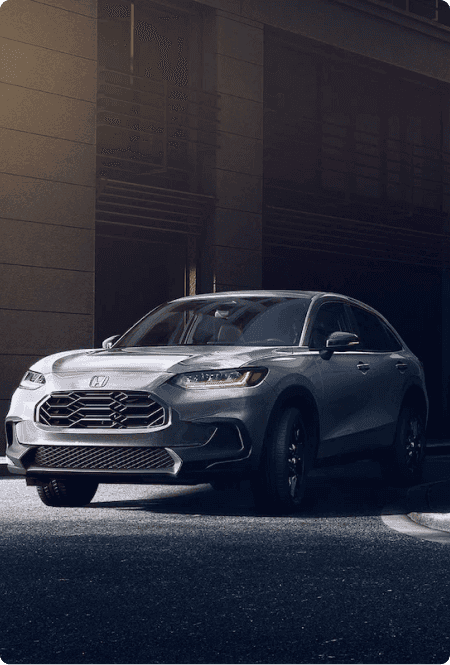 Get Directions
We are located at: 12420 NE 85th St Kirkland, WA 98033