Our Reviews
Service department folks are always super helpful!
Polo is great to work with. He helped my son lease a new Civic. The process was fast and easy. Will be back in 3 years.
Great experience! Dropped in to look at a car I was interested in and Sid was a pleasure to work with. He was super helpful and patient. I was able to leave that day with the car and a financing deal I felt comfortable with. He went above and beyond, even giving me his own charger. My phone died and I forgot my charger, but he wanted me to know how to use the Apple Car Play before I left! Thank you Sid!
We just purchased a certified pre-owned 2022 pilot from Kelvin. He was great to work with. Really knowledgeable and patient with us, and was not pushy at all. Joe in finance was also wonderful and made sure we understood everything we were signing.
Just purchased a certified pre-owned 2022 pilot from Kelvin yesterday. He was really thorough, patient, and knowledge. There were no high pressure sales tactics. Definitely the best buying experience we've had in recent years. Joe in finance was equally great, and was very thorough with us making sure we understood all the paperwork before signing.
Recently purchased a used Honda Civic from Parker and Justin at Honda of Kirkland and couldn't be happier! I found the car I was after on their website and Parker and Justin made the whole buying process stress free. I couldn't be happier with my purchase, thanks again!
I was helped by Jacqueline Larson in purchasing a Honda Accord Touring. She was fantastic throughout the entire process, and worked very hard to make sure that I was getting the best deal possible. She really went above and beyond, and I couldn't be happier with her service. I never felt I was being tricked with hidden fees or pressured to buy a car on the spot; which is common in other dealers.
I recently purchased a used Honda Civic from Parker and Justin at Honda of Kirkland and couldn't be happier. A relaxed atmosphere with zero pressure was a great surprise, I couldn't feel more confident in my purchase. Thank you again!
My car had been badly damaged by an attempted steal, but luckily they did not take it. The insurance company found Honda of Kirkland to do the repairs. Luckily I take my car there for service so was quite pleased that my car ended up there. I am even more pleased by the experience that I have had. Joe had been such a great help and even took time to get the ball rolling on the insurance end. If you ever need repair work done on your Honda please take it to Honda of Kirkland, they are the best!
I worked with Kelvin and Heath remotely purchasing a car. I had searched the internet and found they had the lowest mileage Pilot and best prices. Spoke to Kelvin and his knowledge of the product alone sold me. Constant communication and amazing insight and knowledge really make him as a person stand out, but also he sent videos and picture of anything I asked. Working with Heath and his understanding of buying a car site unseen helped reassure me of everything. They worked with the shipper on my behalf and ensure everything was taken care of as if I were in person. I will be looking to purchase another car from here after our 5th baby is born and we need more room.
Issac did a wonderful and proffessional job in helping us pick just the right vehicle for our family. He was attentive, thorough and very knowledgeable about avaliable vehicles. Would definitely recommend Honda in Kirkland for any vehicle purchases.
I was treated with the most respect and felt comfortable being in the dealership right away. Parker was great, very professional and cordial!!! Parker listened to everything I had to say and was extremely patient and informative. I highly recommend this dealership!
We had a smooth and pleasant transaction at Honda Kirkland. We worked with Matthew who spoke to us like a friend and was just so down to earth. He was upfront and transparent with us which we appreciated because we had come from Toyota and Hyundai of Kirkland earlier that day where we felt the car salesmen were trying all kinds of sleezy tactics to sell us a car. If I need another car I would go straight back to Matthew as he made a stressful car buying situation very easy and pleasant. Amazing experience here!
Walked in on Jackie on a Sunday afternoon, after seeing an Odyssey on the lot. Jackie answered all of my many questions cheerfully, clearly and frankly. Jackie informed me of another potential buyer to whom she had shown the vehicle that day so before I left to get my brother to evaluate the vehicle with me, I wanted assurance that I had an hour to return ands get first crack at the purchase. Feeling assured by Jackie's down to earth, frank approach to doing business, I left and returned, ready to purchase if my brother agreed. We test drove the vehicle and both loved it. We had one concern: whether the timing belt had been replaced. Jackie searched for the Honda service record from the original owner documenting the timing replacement and that put our minds at ease. As further evidence of Jackie's commitment to here customers, she went through the entire passenger compartment of the vehicle, checking for function. In here thorough inspection, she discovered a seat latch that was not working properly. She promised that the service department would fix the latch before delivery. When service finally concluded that they need to order a part, Jackie advised me to take delivery until the part arrived. When I came to take delivery, Jackie followed through discussing the delay with colleagues and came up with an immediate solution of swapping out the seat with a matching seat in better condition, before I took delivery ! It is clear that Jackie genuinely cares about delivering a quality experience for her customers and goes the extra mile to achieve that. Thank you Jackie for a quality experience. The Honda of Kirkland dealership brings the quality!
I contacted multiple Honda dealerships when we were beginning our search for a Honda Ridgeline, and chose Kirkland (specifically Kelvin) because they were the only dealership and sales person who didn't push me to come in that day, in fact I believe his response was "reach out to me when you're ready and we will find you a vehicle". While other dealerships texted me and called me sometimes twice a day kelvin was not pushy and didn't bother me. Upon arrival kelvin remembered our conversation after not having any contact in about a week, and showed us multiple Ridgelines and while we waited for him to get keys we were checked-in-on by every person that we saw in the lobby. When we decided on a car Kelvin found creative ways to get us to a monthly payment that we were comfortable with and offered options along the way without making us feel like they were being pushed on us. 10/10 experience with both Kelvin and the dealership as a whole.
Nothing but positive things to say about our experience buying a new Ridgeline here. Kelvin was awesome, very helpful and patient, also low pressure which we really appreciated. The sales manager was great too and all the staff were very friendly. Definitely recommend buying a Honda here.
It was a great experience! My husband and I called the Honda dealership Parker answered the phone he was so nice and kind. We decided to give Honda a shot due to Parker's welcoming. With the help of Parker we told him what kind of car we wanted and he listened to us and showed us exactly what we wanted. After evaluating the cars he should us we bought the car we wanted. Parker is a very professional consultant, he is very patient and has a lot of knowledge about cars. If given the opportunity, I will definitely recommend anyone in need around me to buy a car from Honda of Kirkland.
I had a great experience in purchasing a new honda crv hybrid sport l car from this show room. Mr. Jason Park has great technical expertise in cars, explained me very well about all the options. His expertise helped me to choose a car and he did an amazing job at negotiating price for me with his manager and got me a phenomenal deal. Mr. Joe finally took over from him and got me a very low interest rate and explained me very well about loan, purchasing a warranty and other things. I am happy that I got car for less price at this location with low interest rate. I know I can't beat this deal at any other location. Thanks Mr. Park for providing us an exceptional service in purchasing my first car.
Had to wait for a long time for my HR-V, Polo was very helpful getting me a rental car for the time being. Happy with my new car!
This is my first visit buying an auto at Honda of Kirkland and the people there are great. Scott explained all about the Hybrid I was interested in. His patients and courtesy helped me alot.
Parker Wilkins at Honda Of Kirkland was very friendly, informative and gently persistent, which ultimately lead to our son's first new car purchase of a CRV Hybrid SPORT. Thanks Parker for a great experience!
Had to come in rather late one evening, but the staff were so kinda and accommodating! Barb, Boun and David especially were fantastic!
After a very frustrating experience trying to buy a car at Honda of Bellevue (since we are from Bellevue), we went to Honda of Kirkland and got the car we wanted at a good price with minimal hassle. Sandu was our sales rep; we just texted; he wouldn't initially meet our price, but texted back 2 days later meet our price, and everything was super-smooth. We are very happy with the car. If you are thinking of buying a Honda, avoid Honda of Bellevue (especially the sales guy named Dennis and their false promise of Costco pricing - they are liars), and consider Honda of Kirkland instead.
Kelvin made the whole process stress free and enjoyable! Would highly recommend Honda of Kirkland
We had a great experience buying a car at Honda of Kirkland. Kelvin was super great about helping us understand the whole process and making it less intimidating. We got a great deal on an HR-V!
Welcome to

Honda of Kirkland
Your Honda Dealership Near Lynnwood, WA
Welcome to Honda of Kirkland! Our Seattle-area Honda car dealership offers the full lineup of new Honda cars, hybrids, trucks, and SUVs. The new Honda lineup includes the Honda Accord (Sedan, Hybrid), Civic (Sedan, Hatchback), CR-V, Odyssey, Pilot, HR-V, Passport, and Honda Ridgeline truck. Many of these new Hondas are available with incentives, special lease deals, and new Honda specials. If you are looking for a new Honda car or SUV near Seattle and Renton we invite you to visit us, your Honda new car dealer, and take a test drive soon.
A Premier Honda Used Car Dealer
We are not just your neighborhood Honda new car dealer! In addition to our large selection of new Honda models, we also have many used cars and certified Pre-Owned cars near Seattle, Lynnwood, and Redmond. Used cars, used trucks, and pre-owned SUVs currently in stock include models from a variety of manufacturers as well as many from Honda. We offer a wide array of pre-owned cars and trucks so you are sure to find the perfect used vehicle to fit your budget and your lifestyle at our used Honda dealership. Make sure to check out our pre-owned vehicles under $12,000 for special offers on used cars you won't see at other Kirkland car dealerships. Our vast selection and our commitment to offering a stellar price makes Honda of Kirkland one of the top new and used Honda dealerships in the Seattle area.
Financing Assistance and More From Your Honda Dealership Near Lynnwood, WA
Along with great prices on a range of excellent Honda models, you can also find added perks that you won't see at other Kirkland car dealerships. Our sales team is here to break down all of your leasing and financing options and can provide details on warranty coverage, insurance choices, and so much more. Plus, you can ensure your next ride stays in great shape for years to come with our expert Honda service center as well as OEM parts and accessories for sale. You'll even find helpful guides on how to best care for your vehicle and save on the maintenance you need most with rotating specials and discounts. Contact us today for more information or stop by our Honda dealership near Lynnwood, Seattle, and Redmond, WA.
The Honda New and Used Car Dealer You Can Trust
We are your Honda new car dealer. We are your Honda used car dealer. At Honda of Kirkland, our team is proud to provide you with the best car-buying experience possible. What can we do for you today?
Contact Us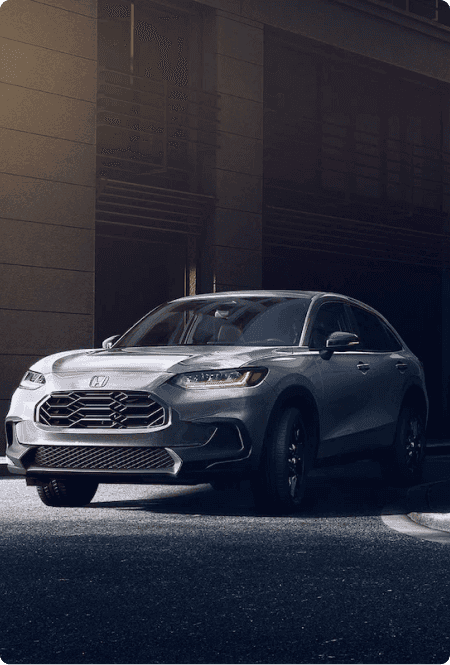 Get Directions
We are located at: 12420 NE 85th St Kirkland, WA 98033