How to Get Smell Out of Car: Tips & Tricks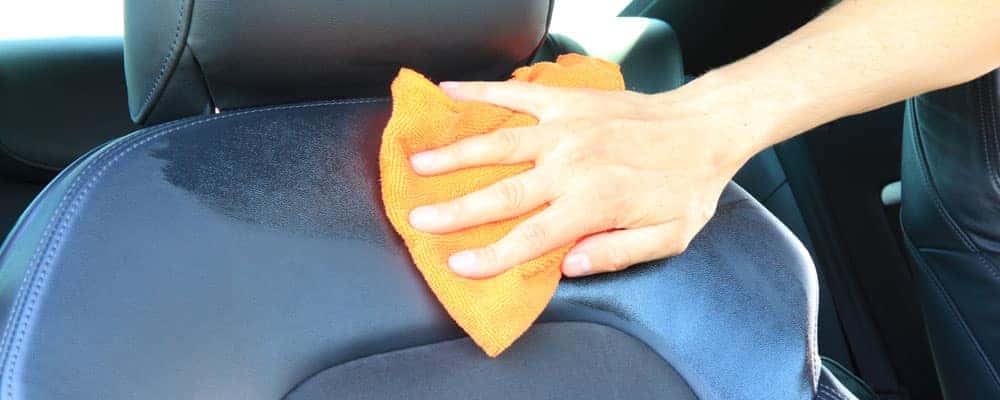 What do you do when your car stinks after taking your pup to one of the dog-friendly restaurants in Seattle? Find out how to remove odor from your car here at Honda of Kirkland.
How to Remove Odor From Car
Find out how how to make your car smell good with this odor removal guide for a variety of different odor culprits. The first way to ensure that your car doesn't smell is to avoid cigarette smoke or mold or mildew accumulation in your car in the first place.
Cigarette Smoke
Remove ashes and butts from the ashtray.
Scrub the upholstery with an abrasive brush.
Use a high-powered vacuum on the upholstery and carpet.
Use carpet shampoo on the carpets.
Replace your old floor mats.
Mold or Mildew
Find the mold or mildew source, looking under floor mats and using a flashlight.
Put on a respirator mask.
Use an abrasive mask and scrub the affected area with an abrasive brush and upholstery shampoo.
Let the car air out by cracking the windows in the garage for a few days to remove any moisture inside the vehicle.
If that doesn't work, use a shop vac to suck out the moisture from the seats and carpet.
Stinky Pet & Other Random Smells
Brush and vacuum the upholstery and carpet.
Sprinkle baking soda on the seats and carpet, and let it sit for a day.
Vacuum the baking soda up the next day.
At the end of all these tasks, apply an air freshener to the vehicle to make the car smell good!
Why Does My Car Smell Like Rotten Eggs?
You may be confident that your vehicle smells not for the listed reasons but for a mechanical one. If your car smells like rotten eggs, your vehicle needs more than an interior clean. One mechanical culprit could be because hydrogen sulfide has been released by your fuel. This means your catalytic converter or fuel pressure regulator aren't working properly and should be checked out by a trusted service center near Seattle.
Get More Honda Car Maintenance Tips Near Redmond
Honda of Kirkland is also here to help you out with other car care tips near Redmond, including how to clean leather car seats or how to sanitize your car. If you're looking for car accessories or parts, simply visit our Seattle-area parts department. And if you have any questions for us, you can always get in touch!
Related Posts from Honda of Kirkland
The service experts at Honda of Kirkland get plenty of questions about Honda warning lights, such as what the Honda Accord warning lights mean or what the Honda CR-V warning lights mean. Fortunately, for Woodinville drivers, Honda warning lights are generally the same between models. We're happy to help you understand what the Honda dashboard…

City driving involves frequent starting and stopping. So, Seattle drivers may wonder, "Why do my brakes squeak?" and, "Why are my brakes making a grinding noise?" At our Honda Service Center, we're happy to help you out with brake service tips and tricks on your Honda Accord or Honda Civic. Learn about why your brakes…

Redmond drivers know that Honda models have luxurious interiors. But how do you best clean your leather car seats? Learn the specifics of leather car seat care here at Honda of Kirkland. How to Drive in Fog Have Any Questions? Check for Perforated Leather Before you get started on cleaning your leather seats on your Honda Accord,…