Best Dog-Friendly Restaurants in Seattle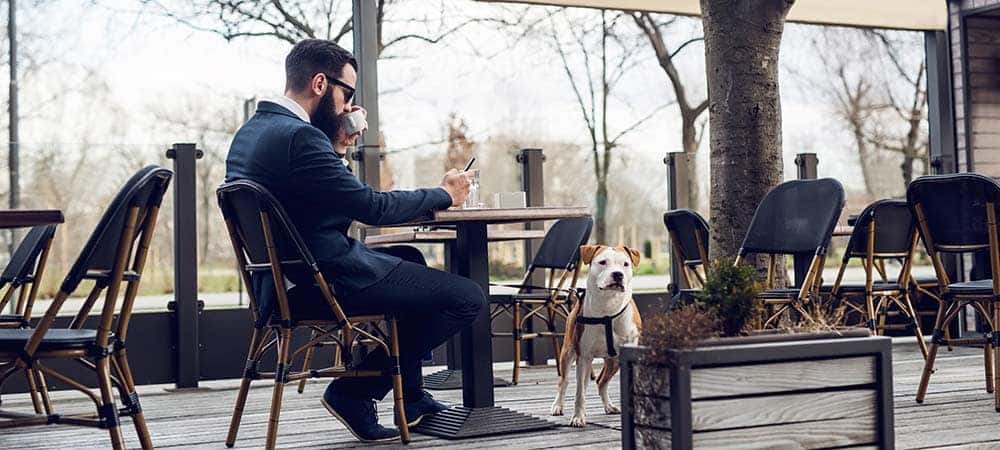 It has been said that the only thing Seattle residents love more than their coffee is their dogs. But which Seattle restaurants are dog-friendly? Check out our list of fido-friendly Seattle restaurants here at Honda of Kirkland!
Le Pichet
Serving Seattle's Pike Place neighborhood for almost two decades, this family-friendly eatery features regional and traditional French food, wine, and of course local coffees. Diners can choose to eat with their dogs outside Al Fresco, or step into the quaint little dining area and enjoy a casual meal with friends.
Norm's Eatery and Alehouse
Not only does Norm's welcome your furry friend, it's named after one too. Norm's features regional favorites like smoked salmon Benedict, chicken marsala, and country fried steak, as well as their own unique offerings. Fido fans: Check out the fan-favorite "Doggie Bowl" special!
Portage Bay Café
Portage Bay offers more than just a dog-friendly atmosphere, they take a great deal of pride in serving only the best food from the Seattle-area. Everything on the menu is local, organic, and sustainable from the Pacific Northwest guaranteed to be as good for your body as it is for your taste buds.
Chuck's Hop Shop in Greenwood
Chuck's Hop Shop specializes in a wide array of craft beers suitable for every appetite. They welcome dogs so long as they're on a leash. While Chuck's Hop Shop doesn't serve food, there is a steady stream of food trucks that park outside the shop nightly after 5 PM and on the weekends to serve hungry patrons. Of course, if you're going to enjoy craft beers, drink responsibly. Contact an Uber or Lyft driver for a safe ride home.
Bark! Espresso!
As the name implies, Bark is very dog-friendly. Bark! Espresso! offers a separate area for dogs with service windows for easy serving. Grab an artfully decorated cup of coffee, sample one of the meatloaf sandwiches with smoked paprika, and even order a doggie latte made with peanut butter and rice milk for your canine companion.
Explore More Dog-Friendly Restaurants in Seattle with Honda of Kirkland!
If you're looking for a bite to eat in The Emerald City, there's no reason to leave your dog behind. Contact Honda of Kirkland to learn more about our tips and tricks, as well as our community offerings, like how to parallel park on Seattle streets or facts about the Seattle library! And don't miss out on these delicious sushi hot spots or the best Indian restaurants in Redmond!
Related Posts from Honda of Kirkland
If you're ready to upgrade your Redmond ride with a spacious and reliable crossover, then the new 2021 Honda Pilot interior provides the versatility you need to keep up with your lifestyle. From advanced technology, comfort, and safety features that will satisfy all eight passengers on board, to ample cargo space that's perfect for handling…

If you're searching for a SUV with incredible strength for your next trip near Redmond, consider the 2021 Honda Pilot. With the ability to tow up to 5,000 pounds this SUV delivers towing capability for hitching a trailer or boat for trips with family or friends and hauling equipment on Woodinville job sites. Keep reading…

There wasn't a full 2021 Honda Pilot redesign, but the new Pilot does have several distinct differences from the 2020 model. The changes to the 2021 Pilot include a new standard transmission as well as a new trim package, so keep reading to learn how the 2021 Honda Pilot will change the way you drive….