How to Clean Leather Car Seats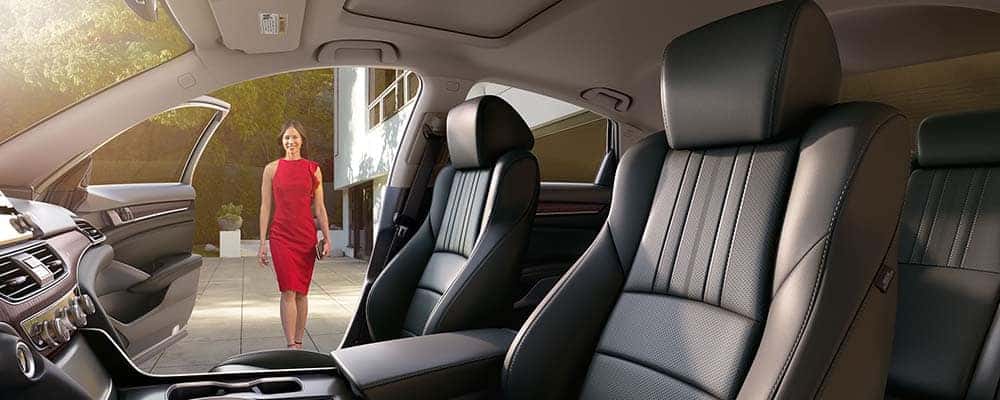 Redmond drivers know that Honda models have luxurious interiors. But how do you best clean your leather car seats? Learn the specifics of leather car seat care here at Honda of Kirkland.
Check for Perforated Leather
Before you get started on cleaning your leather seats on your Honda Accord, make sure to inspect the upholstery to see if it is perforated. If you have perforated leather seats, you'll want to prevent any moisture from seeping into the perforations. If moisture seeps into your perforations, your leather seats may get damaged.
Read Your Honda Owner's Manual
Some vehicles come with specific instructions for cleaning the leather upholstery, including suggested products and methods. Before you clean yours, take a look at the owner's manual of your Civic Hatchback or Honda Pilot for specific instructions.
How to Care for Leather Seats
Vacuum your seats with a portable hose, making sure to get dirt debris out of the corners of the seats. If you can't find a high-quality vacuum around the house, a gas station around Woodinville should do the trick.
Remove small pieces of dirt with a soft, microfiber cloth.
Brushthe upholstery with a leather cleaning product. Use your muscle! Be firm and somewhat abrasive in order to remove dirt that's stuck on those seats.
Wipe the seats after you've finished brushing them.
Condition the upholstery with a microfiber cloth and a water-based pH-neutral conditioner. Doing so will make sure the leather stays healthy and doesn't crack.
Park your car in the shade or in your Seattle garage. Doing so will help the conditioner set in.
Buff your seats with a microfiber cloth after a few days.
Regularly clean your leather upholstery.
Find Professional Honda Service Near Redmond
Looking for quality Honda service near Redmond? Learn more about our car maintenance tips and tricks, or take advantage of our service specials! While you're here, check out the best Honda cars in history, and don't hesitate to contact us with any questions.
Related Posts from Honda of Kirkland
The Goldilocks of Honda SUVs, the 2019 Honda Passport has a midsize body that feels just right. At its base level, the Honda Passport Sport contains perks like Remote Engine Start and Lane Keep Assist. The benefits of the higher trims include leather-trimmed seats, wireless phone charging, rain-sensing wipers, and more. Stop by Honda of Kirkland to…

Thanks to its noteworthy fuel efficiency, the 2019 Honda Civic remains a favorite among eco-conscious drivers. Whether you spend your time in city traffic or hitting the open highway, the Civic offers impressive fuel economy. Shoppers can pick from five Civic trims, each delivering the power and efficiency Redmond drivers expect. Learn more about the…

The 2019 Honda Accord provides over thirteen different color options that can suit any style you're looking for in your favorite color. Choose a classic white or darken things up with a black, brown, or even steel gray. You can even add a splash of color to brighten your day with a blue or red….