What is the Warranty Coverage on a Honda Battery?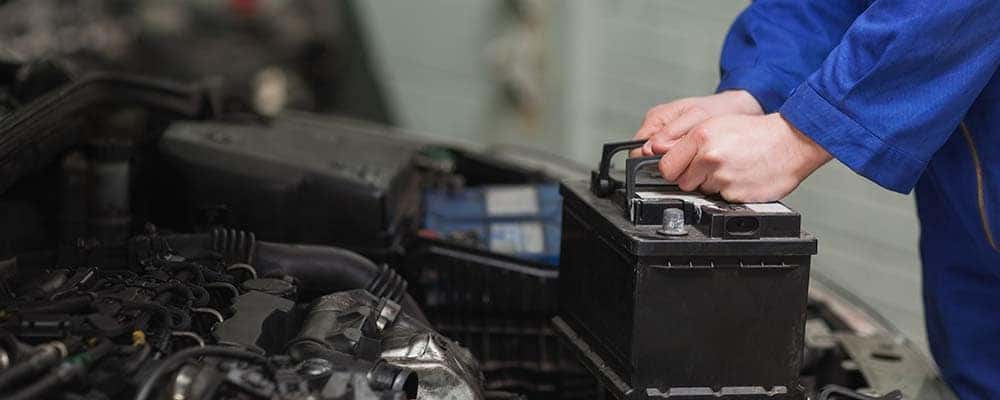 Batteries on Honda Accord, Honda Civic, and other Honda models are built to last. But what's the warranty coverage on a Honda battery? Every Honda battery comes with a 100 month limited warranty. If the battery is defective within the first 36 months of ownership, then a complimentary replacement will be given to Seattle or Redmond drivers. That's right: You won't have to pay for parts, installation, and labor fees on a new Honda battery!
Honda Battery Warranty Coverage After 36 Months
If your battery is defective after 36 months, you can expect credit toward the purchase of a new battery. The credit works at these rates:
37-45 months: 60%
46-55 months: 50%
56-65 months: 40%
66-75 months: 30%
76-85 months: 20%
86-95 months: 10%
96-100 months: 5%
You are responsible for installation and labor fees after 36 months of ownership.
Get a Honda Battery at Honda of Kirkland Today!
If you simply need a new Honda battery, contact or visit our Seattle-area parts department. If you're looking for battery replacement services, explore our service specials to maximize your savings. Contact us to set up an appointment, or to ask further questions about Honda battery warranty coverage or your Honda recommended maintenance schedule.
Related Posts from Honda of Kirkland
Redmond and Woodinville drivers looking for an SUV will not only be searching for a fuel-efficient vehicle, but also one that comes with plenty of cabin space. With the new 2020 Honda Pilot's cargo space, you'll have plenty of room for every passenger to feel comfortable and store everything you need. Step in and have…

Seattle traffic is crazy. If you drive for Uber or Lyft, you already have experience with the congestion near Pike Place, the Seattle Center, or the library. So, which vehicles are best suited for Uber and Lyft driving? Plenty of vehicles fit the bill, but Honda vehicles are particularly well-positioned for city rideshare driving. Learn…

If you're looking for a fuel-efficient SUV to enhance your Redmond and Woodinville commute, then the new 2020 Honda Pilot MPG ratings are sure to impress. Whether you have a short commute or travel frequently, the Pilot is built to keep you going and has plenty of technology features to protect you along the way….