How Hybrid Vehicles Work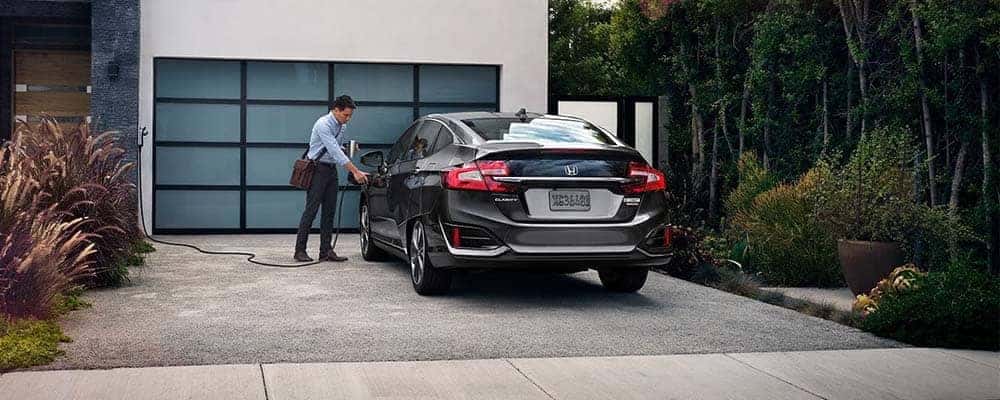 Hybrid vehicles combine gasoline power with electric power. Since the power's combined, a hybrid car is more fuel-efficient and, thus, eco-friendly. So if you're looking to save at the pump for your I-90 commute or drive to an arts venue, you may be interested in a hybrid car.
Traditional Hybrid Systems vs. Plug-In Hybrid Systems
There are two different Honda hybrid systems. Here's a closer look:
Traditional Honda Hybrid Systems – The powertrain works through a combination of a gas combustion engine and an electric motor, or set of motors. This motor (or set of motors) works through battery power. The gas engine helps generate the power in the battery. The electric motor boosts the vehicle's fuel efficiency. Redmond drivers can find the Traditional Honda Hybrid Systems on vehicles like the Honda Civic Hybrid, and even the Honda Accord Hybrid.
Honda Plug-In Hybrid Systems – Consider plug-in hybrids a step in a different direction. Plug-in hybrid vehicles run on electric power for a while. So, if you're driving to work at the Microsoft Office, you may not use gas at all! But if you're going on an extended road trip down I-5, the gasoline engine kicks in, and works with the electric power. At this longer range, the plug-in hybrid works like a traditional hybrid car. You can find Plug-In Hybrid Systems on vehicles like the Honda Clarity Plug-In Hybrid.
Honda Hybrid Vehicles
There are a handful of Honda hybrid vehicles, including:
Honda Civic Hybrid
Honda Insight Hybrid
Enjoy Your Redmond Cruise in a Honda Hybrid
Honda of Kirkland has plenty of fuel-efficient Honda vehicles from which to choose! Take the drive from Seattle to test drive one of these eco-friendly cars today in Kirkland.
More from Honda of Kirkland
If you're ready to upgrade your Redmond ride with a spacious and reliable crossover, then the new 2021 Honda Pilot interior provides the versatility you need to keep up with your lifestyle. From advanced technology, comfort, and safety features that will satisfy all eight passengers on board, to ample cargo space that's perfect for handling…

If you're searching for a SUV with incredible strength for your next trip near Redmond, consider the 2021 Honda Pilot. With the ability to tow up to 5,000 pounds this SUV delivers towing capability for hitching a trailer or boat for trips with family or friends and hauling equipment on Woodinville job sites. Keep reading…

There wasn't a full 2021 Honda Pilot redesign, but the new Pilot does have several distinct differences from the 2020 model. The changes to the 2021 Pilot include a new standard transmission as well as a new trim package, so keep reading to learn how the 2021 Honda Pilot will change the way you drive….