How Hybrid Vehicles Work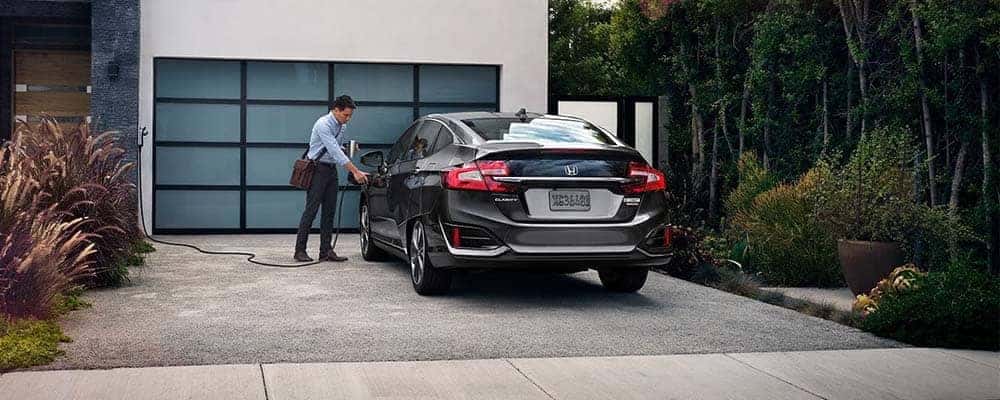 Hybrid vehicles combine gasoline power with electric power. Since the power's combined, a hybrid car is more fuel-efficient and, thus, eco-friendly. So if you're looking to save at the pump for your I-90 commute or drive to an arts venue, you may be interested in a hybrid car.
Traditional Hybrid Systems vs. Plug-In Hybrid Systems
There are two different Honda hybrid systems. Here's a closer look:
Traditional Honda Hybrid Systems – The powertrain works through a combination of a gas combustion engine and an electric motor, or set of motors. This motor (or set of motors) works through battery power. The gas engine helps generate the power in the battery. The electric motor boosts the vehicle's fuel efficiency. Redmond drivers can find the Traditional Honda Hybrid Systems on vehicles like the Honda Civic Hybrid, and even the Honda Accord Hybrid.
Honda Plug-In Hybrid Systems – Consider plug-in hybrids a step in a different direction. Plug-in hybrid vehicles run on electric power for a while. So, if you're driving to work at the Microsoft Office, you may not use gas at all! But if you're going on an extended road trip down I-5, the gasoline engine kicks in, and works with the electric power. At this longer range, the plug-in hybrid works like a traditional hybrid car. You can find Plug-In Hybrid Systems on vehicles like the Honda Clarity Plug-In Hybrid.
Honda Hybrid Vehicles
There are a handful of Honda hybrid vehicles, including:
Honda Civic Hybrid
Honda Insight Hybrid
Enjoy Your Redmond Cruise in a Honda Hybrid
Honda of Kirkland has plenty of fuel-efficient Honda vehicles from which to choose! Take the drive from Seattle to test drive one of these eco-friendly cars today in Kirkland.
More from Honda of Kirkland
If you're in need of a trusted midsize SUV for your Redmond commute, then you'll find the perfect fit among the new 2021 Honda Passport trims. With a range of configurations to choose from that deliver competitive pricing along with the advanced performance capabilities and sleek cabin features, you expect from a Honda SUV,…

Redmond drivers that are in the market for an accessible and reliable sedan to keep them moving are sure to be impressed with the new 2022 Honda Civic fuel economy. Sporting a base 31 mpg city/40 mpg highway* rating on the Civic Sedan LX 2WD with CVT, plus other enhanced performance features to take…

If you're ready to upgrade your capabilities around any Redmond job site, then you're sure to love the new 2022 Honda Pilot towing capacity. So, how much can a Honda Pilot tow? When properly equipped with the right towing accessories and drivetrain, maximum the Honda Pilot towing capacity provides 5,000 pounds of strength making…