How Hybrid Vehicles Work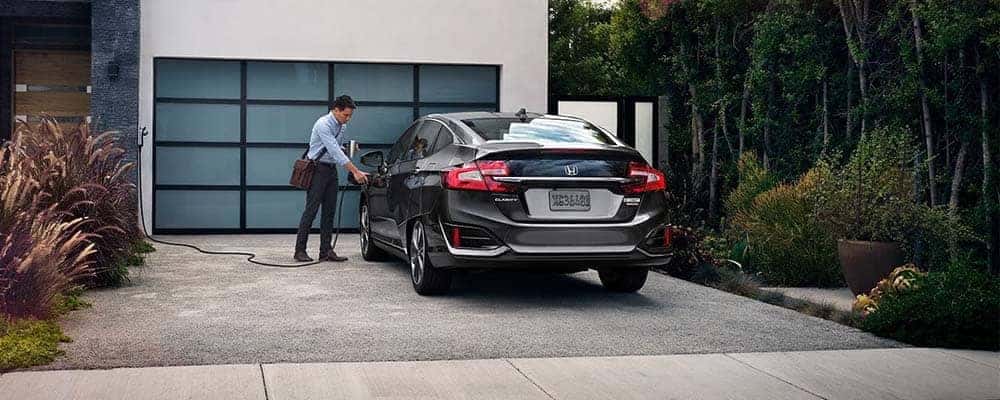 Hybrid vehicles combine gasoline power with electric power. Since the power's combined, a hybrid car is more fuel-efficient and, thus, eco-friendly. So if you're looking to save at the pump for your I-90 commute or drive to an arts venue, you may be interested in a hybrid car.
Traditional Hybrid Systems vs. Plug-In Hybrid Systems
There are two different Honda hybrid systems. Here's a closer look:
Traditional Honda Hybrid Systems – The powertrain works through a combination of a gas combustion engine and an electric motor, or set of motors. This motor (or set of motors) works through battery power. The gas engine helps generate the power in the battery. The electric motor boosts the vehicle's fuel efficiency. Redmond drivers can find the Traditional Honda Hybrid Systems on vehicles like the Honda Civic Hybrid, and even the Honda Accord Hybrid.
Honda Plug-In Hybrid Systems – Consider plug-in hybrids a step in a different direction. Plug-in hybrid vehicles run on electric power for a while. So, if you're driving to work at the Microsoft Office, you may not use gas at all! But if you're going on an extended road trip down I-5, the gasoline engine kicks in, and works with the electric power. At this longer range, the plug-in hybrid works like a traditional hybrid car. You can find Plug-In Hybrid Systems on vehicles like the Honda Clarity Plug-In Hybrid.
Honda Hybrid Vehicles
There are a handful of Honda hybrid vehicles, including:
Honda Civic Hybrid
Honda Insight Hybrid
Enjoy Your Redmond Cruise in a Honda Hybrid
Honda of Kirkland has plenty of fuel-efficient Honda vehicles from which to choose! Take the drive from Seattle to test drive one of these eco-friendly cars today in Kirkland.
More from Honda of Kirkland
The Goldilocks of Honda SUVs, the 2019 Honda Passport has a midsize body that feels just right. At its base level, the Honda Passport Sport contains perks like Remote Engine Start and Lane Keep Assist. The benefits of the higher trims include leather-trimmed seats, wireless phone charging, rain-sensing wipers, and more. Stop by Honda of Kirkland to…

Thanks to its noteworthy fuel efficiency, the 2019 Honda Civic remains a favorite among eco-conscious drivers. Whether you spend your time in city traffic or hitting the open highway, the Civic offers impressive fuel economy. Shoppers can pick from five Civic trims, each delivering the power and efficiency Redmond drivers expect. Learn more about the…

The 2019 Honda Accord provides over thirteen different color options that can suit any style you're looking for in your favorite color. Choose a classic white or darken things up with a black, brown, or even steel gray. You can even add a splash of color to brighten your day with a blue or red….