What is Good Mileage for a Used Car?

If you're a Kirkland driver on the search for a reliable used car, you're probably wondering what is good mileage for a used car? Mileage is certainly an important consideration when buying a used vehicle, as well as a few other factors like overall condition, history, and location of the car. Read the following guide to used-car buying so you can shop around Redmond for a used car with more confidence. If you're interested in browsing our impressive inventory of pre-owned vehicles, stop by Honda of Kirkland today.
---
What is Considered High Mileage for a Used Car?
Naturally, people will most often react negatively to a 6-digit odometer reading. But modern cars are made to stand the test of time, and that old rule of thumb may not necessarily apply. Redmond used-car buyers wouldn't want to ignore a feasible option with a 100,000-mile odometer value if other factors like its vehicle history and current condition are fantastic. Ultimately, it's the relationship of the following factors that you'll need to evaluate when considering any used car:
Driving History – What kind of miles are on the car? Long, cruising highway miles are gentler on a vehicle than years of stop-and-go city traffic.
Past Location – Where is the vehicle coming from? Regions with tough winters will wear heavier on the car's overall health.
Condition – What shape is the car in, both mechanically and cosmetically? These days, cars with 100,000 miles or more on them can look nearly new.
Maintenance – What is the maintenance history? If the vehicle has had a lot of complications and past repairs, it may be a riskier investment.
Current Needs – What do you need from a vehicle right now? A quick, affordable used car solution for a few months, or a more reliable ride for the long-term? This will help you narrow your search.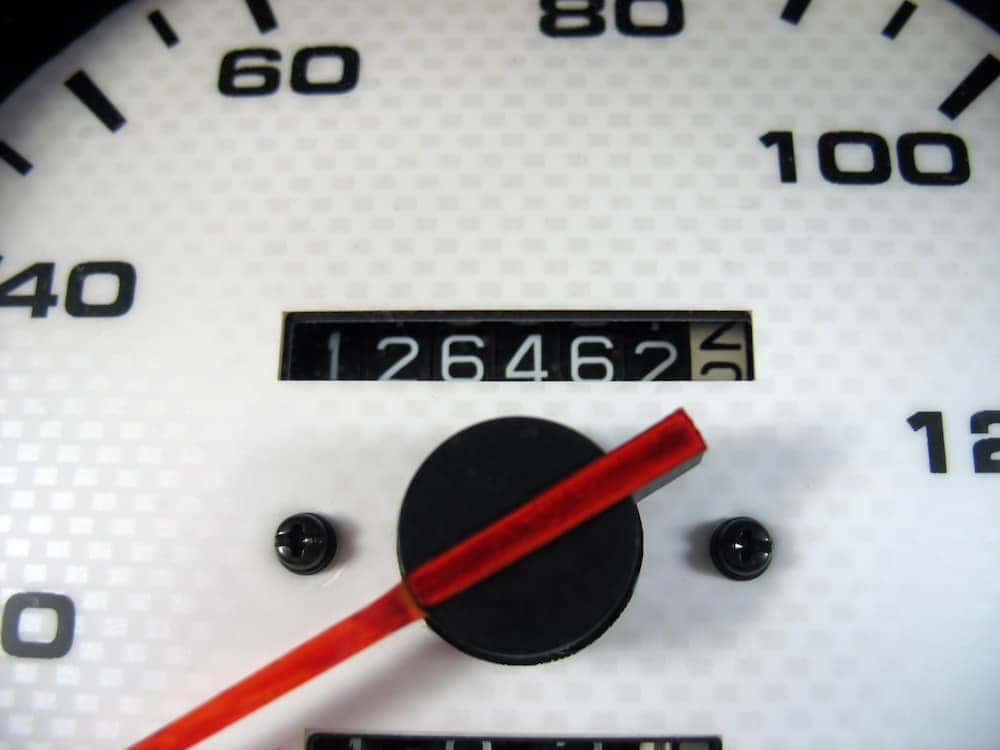 ---
Find a Used Car for You at Honda of Kirkland
A used car is a fantastic option if you're looking for value and reliability without drive-off-the-lot depreciation. If you need a temporary car to get you from Woodinville to Seattle, good mileage for a used car as well as other factors will help you find your best fit. Additionally, be sure to learn more about certified pre-owned vehicle and low-mileage options from Honda of Kirkland to shop the highest standard of used cars with peace of mind. Contact us for more used-car-buying tips or to check out our selection of gently used vehicles.
---
More From Honda of Kirkland
If you appreciate the seamless ride and features that come along with Honda's signature sedan like the Honda Civic, then you can elevate to a sportier option with the new upcoming 2023 Honda Civic Type R. While a 2023 Civic Type R release date has yet to be announced, there are a few exciting tidbits…

Many drivers have opted to upgrade to a more fuel-efficient ride for their Redmond commute, and there's sure to be a new contender at the top of your list with the release of the anticipated new 2024 Honda Prologue EV. This all-electric Honda SUV provides the enhanced fuel savings you're looking for in a sportier…

The Honda CR-V has had stellar consumer popularity over the years. This is due in part to its practical interior, but also the amazing amenities. We'll let you guess which category the new 2022 Honda CR-V falls into, at least for all of us here at Honda of Kirkland. When you are looking to determine whether the…