Our Reviews
My lease was ending, so I was stressed, but Scott reached out to me asking if I needed help without me having to initiate anything. He helped explain everything to me, gave me all of the options for buying or leasing again, and kept everything real without pressuring me. I always felt safe when meeting him, and ended up with a new amazing car. He is also incredibly friendly, so you'll leave with a smile on your face. :)
What a pleasant experience working with Honda of Kirkland. I purchased a 2018 Subaru Forester yesterday. Jag Gagucas, my sales associate, was great.. He got the car ready for me to test drive in a timely fashion. Upon my return, Jag was patient for my decision even though it was getting close to closing time. . Zero pressure .. Thank you for helping make a major purchase a fun and exciting experience!
As a woman shopping for a car, I was initially nervous, as I was afraid that my overall ignorance of the process would be taken advantage of. The experience that I had at Honda of Kirkland could not have been further from that scenario! Joe LaRosee spent nearly 4 hours with me, patiently answering all of my questions and making sure that I had all of the information available to me. His jovial demeanor and kind character made for a dynamite purchasing experience.
I buy a vehicle every 18 months. This dealership, in particular, Justin Sobchuk (Finance Director) was AWESOME! He made everything come together quickly, working through hurdles. Matthew Hickman was my salesperson, but I dealt primarily with Justin. I highly recommend Honda of Kirkland and would absolutely recommend them to friends, family, and co-workers. Best.Ever.
5 stars for Joe! From start to end, Joe and the financial rep that worked with me and my family was incredible. I've been to many dealerships and I would definitely see myself to Honda of Kirkland the next time I decide to purchase a car. No funny business here! If anyone is looking to buy a car I would definitely recommend you speak with Joe!
Had a very good experience with Joe from Honda of Kirkland. We gave the dealership a call to see if they had the odyssey in stock from their online inventory and was told he will give us a call back. In less than 5 minutes, he gave us a call and said they still had it! And In we went with our family of 4. upon walking in we felt welcomed right away 😊 while my husband test drove the car joe kindly let me know where the complimentary coffee and hot chocolate were at for me and my 2 kids. Paper work was a breeze! and not to mention how awesome and patient joe was with our 2 year old toddler. At the end of the day we happily went home with our odyssey we wanted. When it's time for a new car, we will definitely be back here. Such a great experience and really family friendly. Thanks Joe and team for everything!!!😃
I had a great experience with Jag Gagucas and the financial rep that worked with him! They were kind, patient, thoughtful, and thorough! This will definitely be my home dealership.
Great experience all the way through. Joe LaRosee was the sales rep that worked with me. He was knowledgeable, friendly and straight forward. He didn't use any pressure tactics and listened to my concerns and needs. We made a deal in a short time period that seemed fair and honest. Thanks Joe!
Jason Park, Sales and Leasing Consultant at Honda of Kirkland, is wonderful to work with. Jason's easy going nature, desire to provide excellent customer service, ability to help find the correct vehicle for your family, creates a stress free environment when shopping for your new vehicle. I highly recommend Jason for your next purchase.
Overall it was the best new car buying experience I've had. The sales staff (shoutout to Jason) were responsive and communicated clearly. I never felt pressured nor manipulated and the negotiations were fair and painless. I've purchased many new cars in the past 40 years and Honda of Kirkland stands out.
Recently, I purchased a used Hyundai Accent from Jason and Honda of Kirkland. My experience with the team was very pleasant and professional. I would recommend Jason and the team Honda of Kirkland. Thank you!
I bought my 2022 Passport from Polo who was very knowledgeable, friendly, helpful and patient with all my questions. He made my car buying experience very easy and fun. Honda of Kirkland takes great care of their customers.
This is our second car from Polo. He is really great to work with. The best part is he speaks Chinese.
Joe is great for arranging the brake replacement and ordering new trunk open spring for me when I walked in without an appointment just a few days before my driving trip out of town. I was very concerned that there was not enough time to have the car fixed but Joe made it happened efficiently and promptly. The customer service is beyond my expectation. I cannot ask for a better one than this. ~ Wen
Honda of Kirkland went above and beyond, a month of searching for a vehicle and Kelvin is the only one that went out of his way to reach out to me and help me get into something even better than what I was expecting. He made me feel comfortable and not rushed, and came through on the deal we discussed over the phone which every other place fell through on. After Carvana rescheduled my truck multiple times I saved myself the hassle and went to Honda of Kirkland and dealt with Kelvin and Barbara.
Great place everyone is very friendly this was our first time buying a car straight from the dealer my wife and I were a bit nervous but Carlos helped us out explained everything to us we drove off with a brand new car my wife and I are extremely happy with our new 2022 Honda pilot . Also Jay from financial services was amazing very friendly great team.
Great customer care team and timely service performed. I took my Odyssey in for a code A service. I was greeted by Shawn shortly after parking my car in the service lane. Shawn was courteous and fast with his check in process. The lounge/waiting area was clean and supplied with beverages and snack machines. The checkout process was fast as well. Location is great too, right across from McDonald's and other restaurants. Bought myself a big mac and frozen coke for snack after service. The next day, the customer care team called to follow up and make sure all is well with my vehicle, which is a plus.
Just bought a 2022 Accord last night. Sweet car. Buying experience was really nice. Our salesman, Joe LaRosee was low pressure, very friendly and knowledgeable about the car. I'd certainly recommend him to anyone. New cars are a tight market right now and I had to wait a month for mine to arrive. Joe checked in periodically letting me know the process. Patience was rewarded yesterday. Joe is good people.
Joe LaRosee was super knowledge, very upfront and made the whole buying process feel comfortable and not pressured in any way. He allowed us to step away multiple times to discuss the vehicle and reassured that we needed to make the right decision for ourselves. It was the first time I've worked with a car sales person that didn't feel like getting the sale was the objective, he genuinely wanted us to be happy with our purchase. 10/10 would recommend
Joe LaRosee was great to work with buying a preowned car for my son. He was very fair with us, truthful about the pros/cons of the car and worked with us on the pricing. He treated my 20 year old son with full adult respect. We will be back to buy another car. Good job, Joe!!
5 Star to Jag Gagucas, he is very professional, patient and knowledgeable. Please reach out to him if you need to buy a car.
Would never buy from anywhere else! Sid Is amazing and the whole team is just as good. I recently got a new 2022 Honda odessey from them only to move to Idaho and get rear ended by a semi . My car was totaled. I looked in Idaho and couldn't find a comparable car/ model/ year. I contacted Sid and figured I'd make the drive and what do you know… he had a new 2023 odessey same model coming up available . He reserved it right away and made it seamless. Took a video and sent pictures . Drive was worth it. I'm so happy and he's also a pretty funny guy! Not your typical salesman. Very humble and does to earth. Justin in financing was great to work with too!
Excellent purchase (2015 Honda Odyssey) with an excellent dealer!! Mr.LaRosee at the shop assisted me very well buying my minivan last month. I could reserve in the morning and test drive in the afternoon because of his well task-handling. Price was also reasonable compare to other dealer shops! Please look for Mr.Larosee when you visit the Honda of Kirkland!!
I cannot say enough good things about Honda of Kirkland. Matthew in Sales is a consummate professional, thorough, fair and transparent. He is calm and down to earth. You will not feel that slimy sales pitch with him and he will go to bat for you with his manager to ensure you get the very best price. Their dealership is clean and conveniently located right off the freeway. Cars are prepped to perfection and if not, they won't give you the stink eye for anything that you may request. Nothing is a bother to them as they are eager to please their customers. They make car buying easy and simple. I highly recommend you call Matthew and set up an appointment to look at the new CR-V HYBRID TOURING. It's a beauty and absolutely perfect for any teen driver with all the Honda safety features and gas savings.
Darren S was great helping us decide whether to go with a 21 Odyssey or order one. Was easy to work with. Would recommend talking to him if you're looking for a vehicle.
Welcome to

Honda of Kirkland

Welcome to Honda of Kirkland — our Seattle-area Honda car dealership offers the full lineup of new Honda cars, hybrids, trucks, and SUVs. The new Honda lineup includes the Honda Accord (Sedan, Hybrid), Civic (Coupe, Sedan, Hatchback), CR-V, Fit, Odyssey, Pilot, HR-V, Passport, and Honda Ridgeline truck. Many of these new Hondas are available with incentives, special lease deals, and new Honda specials. If you are looking for a new Honda car or SUV near Seattle and Renton we invite you to stop by our Honda car dealership and showroom and take a test drive soon.

In addition to our large selection of new Honda models, we also have many used cars and certified Pre-Owned cars near Seattle and Redmond. Used cars, used trucks, and pre-owned SUVs currently in stock include models from a variety of manufacturers as well as many from Honda. We offer a wide array of pre-owned cars and trucks so you are sure to find the perfect used vehicle to fit your budget and your lifestyle at our used Honda dealership. Make sure to check out our pre-owned vehicles under $12,000 for special offers on used cars you won't see at other Kirkland car dealerships. Our vast selection and our commitment to offering a stellar price makes Honda of Kirkland one of the top new and used Honda dealerships in the Seattle area.

Along with great prices on a range of excellent Honda models, you can also find added perks that you won't find at other Kirkland car dealerships. Our sales team is here to breakdown all of your leasing and financing options and can provide details on warranty coverage, insurance choices, and so much more. Plus, you can ensure your next ride stays in great shape for years to come with our expert Honda service center as well as OEM parts and accessories for sale. You'll even find helpful guides on how to best care for your vehicle and save on the maintenance you need most with rotating specials and discounts. Contact us today for more information or stop by our Honda car dealership near Seattle and Redmond.

Contact Us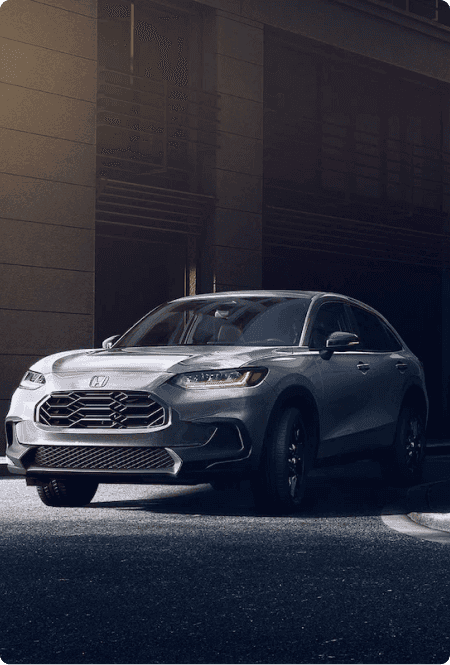 Get Directions
We are located at: 12420 NE 85th St Kirkland, WA 98033